Just because they're legal doesn't mean that pharmaceutical drugs are any less dangerous than illicit drugs. They are potentially deadly when taken in large doses or when combined with alcohol or other drugs. Sometimes it takes high-profile cases to remind us of the dangers. Here are 18 such cases.
Marilyn Monroe
Date: August 5, 1962
Drugs: Pentobarbital (AKA Nembutal) and chloral hydrate (sleeping pills)

The sex symbol actress was found dead at age 36 in her Los Angeles home early on the morning of August 5. The toxicology report showed high levels of two barbiturates in her blood: Nembutal and chloral hydrate. Monroe's "acute barbiturate poisoning" was listed as a "probable suicide," but many people believe that it was an accidental overdose or even a murder.
---
Dorothy Dandridge
Date: September 8, 1965
Drug: Imipramine, AKA Tofranil (antidepressant)

The first African-American to be nominated for an Academy Award for Best Actress, the 42-year-old Dandridge was found dead by her manager from what was diagnosed as "acute drug intoxication." Her death was ruled to be due to an accidental overdose of Tofranil, an antidepressant that she took for what today might be diagnosed as bipolar disorder. Some people claim that she died from combining the Tofranil with pain medication she was taking for a broken ankle.
---
Judy Garland – Died in 1969 of an overdose of barbiturates.
---
Jimi Hendrix
Date: September 18, 1970 
Drug: Secobarbital, AKA Seconal (sleeping pill)

The influential American guitarist, 27, was found dead in his girlfriend's London hotel room, although some claim that he died in the ambulance on the way to the hospital. The cause of death noted on the coroner's report was "inhalation of vomit" after "barbiturate intoxication (quinalbarbitone)". Quinalbarbitone is the British term for the sleep aid secobarbital; the pills belonged to Hendrix's girlfriend. His death is believed to have been accidental, although some have suggested suicide.
---
Jim Morrison had died of a heroinoverdose,
December 8, 1943 – July 3, 1971
---
Bruce Lee
Date: July 20, 1973
Drug: Equagesic (painkiller)

The iconic martial artist died in Hong Kong at the age of 32 from swelling of the brain ("acute cerebral edema") caused by an allergic reaction to the prescription painkiller equagesic, which contains aspirin and the muscle relaxant meprobamate. The pill was given to him by an actress friend after he complained of a headache.
---
Freddie Prinze
Date: January 29, 1977
Drug: Methaqualone, AKA Quaaludes (sedative)
The young comedian, only 22 at the time of his death, shot himself in the head in a Los Angeles hotel room. What was initially ruled a suicide was later changed to read an "accidental shooting due to the influence of Quaaludes."
---
Elvis Presley
Date: August 16, 1977
Drugs: As many as 14 different drugs, including codeine (painkiller) and methaqualone, AKA Quaaludes (sedative)
The official cause of death of the King of Rock 'n Roll, then 42, was cardiac arrhythmia (an irregular heartbeat), but it's generally believed that prescription drugs contributed to his heart condition. Although initial statements from the medical examiner excluded drugs as a cause of death, further investigations found that the singer had been prescribed between 5,000 and 10,000 pills in the eight-month span before his death. Presley's doctor, Dr. George C. Nichopoulos, explained the singer's open attitude toward prescription drugs: "He felt that by getting [pills] from a doctor, he wasn't the common everyday junkie getting something off the street."
---
Keith Moon
Date: September 7, 1978
Drug: Clomethiazole, AKA Heminevrin (sedative)
The Who drummer died in London at age 32 from an accidental overdose of clomethiazole, a drug that was being used to treat his withdrawal symptoms as he attempted to break his addiction to alcohol. However, the sedative, ironically, is itself highly addictive, and medical examiners found 10 times its recommended daily allowance in his system at death.
---
Abbie Hoffman
Date: April 12, 1989
Drug: Phenobarbital (anti-seizure sedative)
Renowned '60s political activist Hoffman, 52, passed away in his Pennsylvania apartment from an overdose of phenobarbital (150 tablets), in what was officially ruled a suicide -- possibly related to his bipolar disorder.
---
Steve Clark
Date: January 8, 1991
Drugs: Unspecified antidepressant and painkiller
At the age of 30, Def Leppard guitarist Clark was found dead by his girlfriend in his London home. The cause of death was respiration failure due to an excessive intake of anti-depressants, painkillers (which had been prescribed for a cracked rib) and alcohol. Valium was also found in his system, but not an a harmful level. It was ruled an accidental overdose.
---
River Phoenix , 1993– Died of a heroin overdose while in the presence of his younger brother Joaquim in front of the trendy Viper Room.
---
Chris Farley – Overdosed in 1997 after taking a speedball.
---
Margaux Hemingway
Date: July 1, 1996
Drug: Phenobarbital (anti-seizure sedative)
The 42-year-old model and actress was found in her Santa Monica, California apartment, dead from an overdose of phenobarbital. It was declared that she'd committed suicide, a day before the 35-year anniversary of her grandfather Ernest Hemingway's own suicide.
---
Rob Pilatus
Date: April 2, 1998
Drug: Unspecified drug, rumored to be methadone (painkiller, anti-addiction aid)
The 32-year-old Milli Vanilli performer, disgraced when it was revealed that he and his partner never actually sang the vocals on their Grammy-winning debut album, died in a Frankfut, Germany hotel room at the age of 32. Although he had previously attempted suicide, his death was pronounced to be from a heart attack due to an accidental overdose of an unspecified medication (rumored to be methadone, ironically used to treat addiction) and alcohol.
---
Dana Plato
Date: May 8, 1999
Drugs: Carisoprodol, AKA Soma (muscle relaxant), and Vicodin (painkiller)
The Diff'rent Strokes actress, 34, died in Oklahoma from what was deemed an accidental overdose of two prescription drugs, a muscle relaxant and a painkiller. She had a long track record of abusing prescription drugs, as witnessed by her 1992 arrest for forging a Valium prescription.
---
 Elizabeth Ann Hulette (November 19, 1960 – May 1, 2003) The wrestling personality known as Miss Elizabeth diedfrom a lethal combination of booze and prescription drugs.
Ol' Dirty Bastard
Date: November 13, 2004
Drug: Tramadol (painkiller)
The mercurial rapper from the group the Wu-Tang Clan died in New York City just two days before his 36th birthday from what was ruled to be an accidental overdose of a painkiller combined with cocaine.
---
Chris Penn
Date: January 24, 2006
Drugs: Promethazine (antihistamine) and codeine (painkiller)
Actor Penn, 40, was found dead in his Santa Monica, California home from cardiomyopathy (heart disease), possibly aggravated by the promethazine and codeine in his system. Obesity and an enlarged heart likely also played a part.
---
Gerald Levert
Date: November 10, 2006
Drugs: Six drugs: painkillers Vicodin, Percocet and Dextropropoxyphene (AKA Darvocet), sedative/anxiety medication alprazolam (AKA Xanax) and two non-prescription antihistamines
Popular R&B singer Gerald Levert passed away at the age of 40 in his Ohio home from what was labeled accidental acute intoxication due to a combination of prescription and over-the-counter drugs, including painkillers for shoulder and Achilles tendon injuries and Xanax for anxiety attacks.
---
Anna Nicole Smith
Date: February 8, 2007
Drugs: Eleven drugs, including chloral hydrate (sleep aid) and several sedatives/muscle relaxants: clonazepam (AKA Klonopin), lorazepam (AKA Ativan), oxazepam (AKA Serax) and diazepam (AKA Valium)
The controversial model was 39 when she was found dead in a Florida hotel. After an autopsy, the cause of death was found to be accidental "acute combined drug intoxication," athough the chloral hydrate (AKA Noctec) specifically was listed in the coroner's report as the "toxic/lethal drug." Just five months prior to her death, Smith's 20-year-old son Daniel had died from taking a combination of the antidepressants sertraline (AKA Zoloft) and escitalopram (AKA Lexapro), along with methadone (painkiller, anti-addiction aid).
---
Pimp C
Date: December 4, 2007
Drugs: Promethazine (antihistamine) and codeine (painkiller)
The Underground Kingz rapper passed away in a Los Angeles hotel from an accidental overdose of a homemade drink, nicknamed "syrup," that is popular in Southern hip-hop culture. Syrup is typically made of prescription-strength cough syrup (containing promethazine and codeine) mixed with benign ingredients like soda or candy. In Pimp C's case, his overdose combined with his sleep apnea -- a condition that causes brief stoppages in breathing while sleeping -- to prevent him from breathing, leading to his death. A long proponent of syrup, Pimp C was featured on the 2000 Three 6 Mafia song "Sippin' on Some Syrup," which helped introduce the public to the practice of drinking cough syrup as an alternative to alcohol.
---
Heath Ledger
Date: February 6, 2008
Drugs: Six drugs: painkillers oxycodone and hydrocodone, sleep aid temazepam and sedatives diazepam (AKA Valium), alprazolam (AKA Xanax) and doxylamine
The acclaimed Australian actor died unexpectedly at age 28 in his New York City apartment. The medical examiner found that "the manner of death is accident, resulting from the abuse of prescription medications," given the presence of six prescription medications in Ledger's body.
---
On June 25, 2009, American singer Michael Jackson died at age 50 of propofol intoxication after he suffered a respiratory arrest at his home on North Carolwood Drive.
---
Whitney Houston died from mixing a cocktail of Xanax and other powerful prescription drugs with alcohol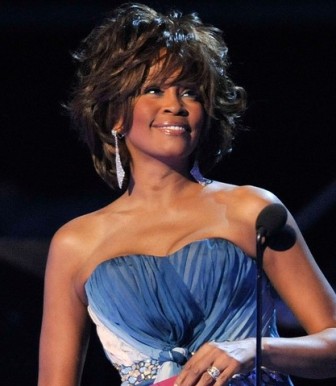 1. Frankie Lymon of The Teenagers died of a drug overdose in 1968 when he was 25.
2. Jim Morrison of The Doors died of a heroin overdose in Paris when he was 27 years old.
3. Tim Hardin died in 1980 when he was 39 of a drug overdose.
4. Brian Cole of Association died of a drug overdose in 1972 when he was 28.
5. Jimi Hendrix also died in 1970 when he was 27 years old of a drug overdose.
6. GG Allin died of a drug overdose in 1993 when he was 36.
7. Janice Joplin, another rock star who passed at the age of 27, died of an overdose in a hotel room in 1970.
8. Helno of Les Negresses Vertes died in 1993 of a drug overdose when he was 29.
9. Keith Moon of The Who died of a drug overdose in 1978 when she was 32.
10. Brad Nowell of Sublime died in 1996 of a heroin overdose when he was 28.
11. Gregory Herbert of Blood, Sweat and Tears died of a drug overdose when he was 28 in 1978.
12. Mike Bloomfield died of a drug overdose in 1981 when he was 37.
13. Shannon Hoon of Blind Melon died in 1995 when he was 28 of a drug overdose.
14. Tim Buckley died of a drug overdose at the age of 28 in 1975.
15. Bill Murcia of the New York Dolls died when he was only 21 in 1972.
16. Miss Christine of the GTO's died of a drug overdose in 1972.
17. Tommy Bolin of the band Deep Purple died in 1976 of a drug overdose when he was 25.
18. Steve Clark of Def Leppard died in 1991 at the age of 30 of an overdose.
19. Robbie McIntosh of Average White Band died of a drug overdose when he was 23 in 1974.
20. Dimwit of DOA died of a drug overdose in 1994.
21. Brent Mydland of the Grateful Dead died of a drug overdose in 1990 when he was 38.
22. Pete Farndon of the Pretenders died of a drug overdose in 1983 when he was 30.
23. James Honeyman-Scott was another member of the Pretenders who died of a drug overdose. He died in 1982 when he was 25.
24. John Bonham of Led Zeppelin died in 1980 when he was 32 of an overdose.
25. Dwayne Goettel of Skinny Puppy died of a drug overdose in 1995 when he was 31.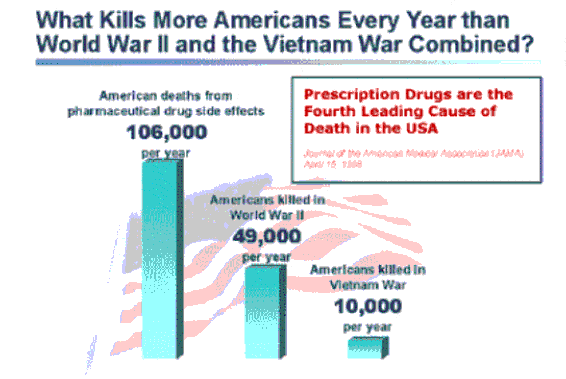 For their rock is not as our Rock,. . .Deuteronomy 32:31
5 Behold, God is mighty, and despiseth not any: he is mighty in strength and wisdom.
6 He preserveth not the life of the wicked:. . .
14 They DIE in youth, and their life is among the unclean.
Job 36:5,6,14
As righteousness tendeth to life: so he that pursueth evil pursueth it to his own DEATH.
Proverbs 11:19
There is a way which seemeth right unto a man, but the end thereof are the ways of DEATH.
Proverbs 14:12
For the wages of sin is DEATH;
BUT the gift of God is eternal LIFE through Jesus Christ our Lord.
Romans 6:23
He that believeth on the Son hath everlasting LIFE:
and he that believeth not the Son shall not see life;
but the WRATH of God ABIDETH ON HIM.
John 3:36
15 See, I have set before thee this day 

LIFE

 and 

GOOD

, and 

DEATH

 and 

EVIL

;
16 In that I command thee this day to love the LORD thy God, to walk in his ways, and to keep his commandments and his statutes and his judgments, that thou mayest live and multiply: and the LORD thy God shall bless thee in the land whither thou goest to possess it.
17 But if thine heart turn away, so that thou wilt not hear, but shalt be drawn away, and worship other gods, and serve them;
18 I denounce unto you this day, that ye shall surely perish, and that ye shall not prolong your days upon the land, whither thou passest over Jordan to go to possess it.
19 

I call heaven and earth to record this day against you, that I have set before you LIFE and DEATH, blessing and cursing: THEREFORE CHOOSE LIFE, that both thou and thy seed may live:


Deuteronomy 30:15-19
---
IT'S NOT  COINCIDENCE  YOUR VIEWING THIS SITE IF YOU DON'T KNOW THE KING OF KINGS AND SAVIOR (Jesus)
YAHUSHUA 
CHANGE YOUR LIFE RIGHT NOW AND GO TO GOD'S OPEN ARMS!

SAY THIS PRAYER RIGHT NOW AND BE BORN AGAIN!
And get Baptize it will change your life!
http://extremelifechanger.com/index.php?p=1_325_306-STAR-DRUG-DEATH